Mixtape Info
Please vote for us @And1ONLINE & @TRUEBALLPLAYER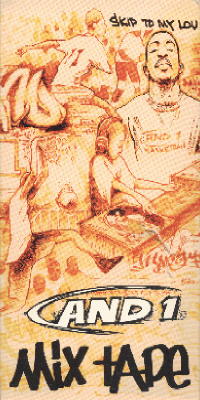 The First mixatpe to hit the b-ball world was amazing. No one had ever seen a tape like this before. The AND 1 Mixtape put together the many different highlights of ballers up in New York's Rucker Park with the latest music to hit the hip-hop world. Rucker is one of the most well known places for ballers around the nation to show off their skillz. In volume 1, Rafer "Skip to my Lou" Alston is the main baller featured. He makes defenders look sad in this video. Skip is a playground GOD nowadays, and people finally got to see him in action when this tape hit Footactionos across the nation . The mixtape features new music by Sadat X, Mos Def, and Gzal Genius.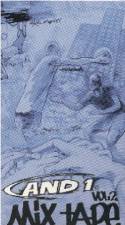 The second mixtape just added to what made the first one so great. This one had a bunch of different ballers featured in it like Walify "Main Event" Dixon, Shane (the dribbling machine), Future, Half-Man Half-Amazing, and many more. In this video Main Event dunks on players and over motorcycles. He was dunking everywhere on this tape. Shane and Future showed off their handles and creativity with under the leg passes and nasty crossovers. Most other cats like Half Man Half Amazing were on the receiving end of alleyoops from other New York ballers. Volume 2 features new music by Mos Def, Busta Rhymes, Ras Kass, and Deadly Snakes. Both mix tapes were hosted by Set Free.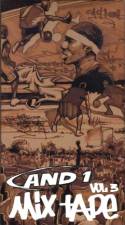 Vol.3.....the best Mixtape to date. Everybody was talking about this tape when it hit. Hoopsters who'd never heard of the mixtapes...hell never heard about And1...they even knew about this tape. The baller that makes this worth watching over and over and over again is Hot Sauce. This nigga from the ATL is straight up killin folks on this thing, he got moves up his sleeve like his windmill and boomerang that nobody had ever seen before. Another tight baller on this tape is AO from Philly; while he wasn't getting people as hyped as Sauce was, he still showed off his mad skillz. Other Ballers like Future and Main Event were still representin on the tape; you can check out all the Mixtape ballers on the 2001 And1 Mixtape Tour coming to a city near you.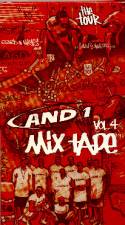 "Naw they can't top Vol.3....the stuff was too raw...Hot Sauce tore that ish up...Aint no way" Well if you hadn't already attempted all the moves from vol.3...you'll have a lot to do this summer after checkin Vol.4. The tape has got real nice quality, complete with introductions of all the AND 1 balllers on the tape: Main Event, Aircraft, Headache, Shane "the dribbling machine," 1/2 Man 1/2 Amazing, Hot Sauce, and AO. The Intro is really like a music video, and the cuts at the end ill' have you rollin'. Now to the footage...Main Event dunks over some of his friend sitting in chairs...Aircraft takes alleys from about 12 feet in the air and finishes them nicely...Headache is makin' cats look silly, then finishing with authority...Shane crosses anybody in sight...1/2 Man shows off his hops...Then there's Hot Sauce...well if you thought he was hot in Vol.3, you aint seen nuthin yet...The flinstone shuffle was done to perfection...the boomerang had everybody wonderin where the ball went...then he was doing some mad freestyle in the hotel room, while AO and Headache played NBA Live... And then there's AO...you gotta see it...he goes under the defenders legs...UNDER THEIR LEGS...the nigga was in his defensive stance...and AO crawled under his legs then dished it for the alley. The tapes keep getting better, and this one features new music by: Outkast, Beatminerz Feat: Flip Mode Squad, Kurupt, Beatnuts, and the tapeis hosted by Set Free.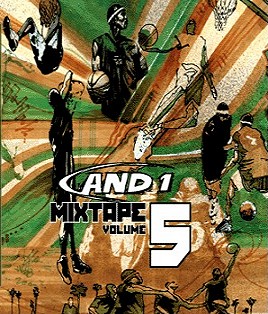 And1 Mixtape Volume 5, nothing can top with this new mixtape! Check out as Skip To My Lou returns to the And1 Mixtape. With new and1 players "50", High Octane, Flash, & Sik With It. This mixtape has all the best streetbsllers in the world! I've seen And1 La Tour, EBC Mixtape & Notic Mixtape & those were tight but this mixtape is tighter! If you would like to see the trailer click here!